Watch this member's experience...
...from a recent monthly Coach's Corner session.
Get the book + journal: Same Side Selling book + journal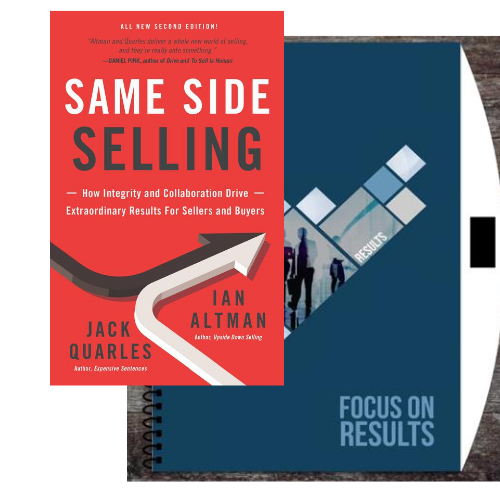 Join the Same Side Selling Academy, and learn the tools that our clients have learned to 10X their revenue.
Get caught up on the latest blog posts + videos:
Picture this. You walk into a store and the hyper-ambitious salesperson walks up to you and asks, "May I help you?" What's your response going to be? For most of us, the response is something along the lines of "No thanks, just looking". Why do we give that response? Is it because we think that…
Read More...