Welcome Doug Crowe's Listeners
I hope that you captured many actionable takeaways to drive your success.
I'm sharing with you several resources.
Two of the best ways I can help your team remotely
Our popular download: 7 Sales Scripts to Double Your Revenue
I've included links here for you to access a few lessons in the Same Side Selling Academy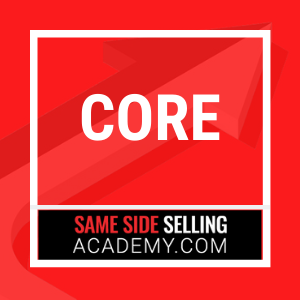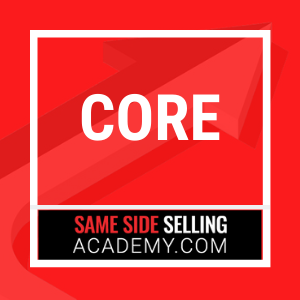 "Within three years of adopting Same Side Selling, our sales grew from $17M to over $100M without adding a bunch of salespeople."
-HOWARD ROGERS, CEO + President of BrightClaim
The two most common ways Organizations seek my help
Annual Academy
$999 USD
/user/year
A comprehensive platform for sales development that combines learning at your pace and live coaching/mentoring
Core material: 10 lessons that cover the revolutionary Same Side Selling approach to sales development
Objection Clinic: A playbook to handle the most common objections that get thrown your way
Monthly Coach's Corner Live video-based coaching sessions to handle real-world scenarios
Outside Experts: Lessons from industry experts in digital marketing, nonverbal communication, attention, customer experience, etc. to help round out your expertise
Detailed Reporting to monitor and reward progress for managers, teams, and individuals
Self-paced Go at your own pace, then join live for the monthly sessions to get feedback from Ian
90-Day Immersion
$3,500 USD
/Company (2 ppl) + $500/addl
A 90-day Immersive program to build the Same Side Selling Culture within your organization.
Ian personally delivers a full-day, in-person immersion program to instil the Same Side Selling Methodlogy
Role Play - How to setup meetings, address competition, and navigate the Same Side Quadrants
60-days of access to the Academy - Full access to the Same Side Selling Academy including access to the live Coach's Corner sessions
Ongoing Reinforcement Use the complete Same Side Selling Academy resources to refine and reinforce the principles after the full-day immersion course
"Ian gave us the concepts and tools that turned engineers and consultants into our top revenue generators."
-DAVID CAMPBELL, COO of Optimal Networks
7 sales scripts to
double your revenue
It can be harder than ever to know what to say when you're talking to a prospect. That's why I've put together these scripts. Enter your name and email address to access the scripts immediately.
"We were not growing as fast as we wanted. Only 20% of our Small Business team was hitting their number. We brought Ian in for our national sales meeting. One year later, our growth has skyrocketed and 90% of the Small Business team is hitting their revenue goal."
-JASON WALKER, Chief Revenue Officer, GPS Insight