I'm sharing several resources with you:
A way to schedule your free 20-minute session with me

Access to video lessons to reinforce what we discussed

Information about the Cold Outreach Playbook program on November 16th

Information about the Same Side Selling Academy and Q1 Cohort
Register for the free preview. Use code "HMMC2021" below.
I've made some lessons available related to the content I discussed in our session. You can access those for free using the form below.
Schedule a Call
As promised, it's your 20-minutes to help in any way I can. Use the calendar to pick a time that works best for you.
There are three ways to work with me: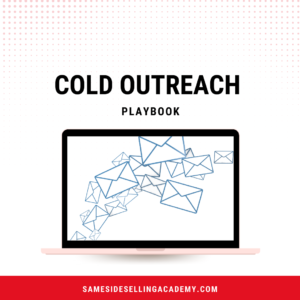 The Cold Outreach Playbook
The goal of cold outreach: Have some level of interaction with a prospect to see if they have a problem you're good at solving.
That's it.
And that's where so many people get it wrong.
They've learned what to do once they've gotten someone on the phone.
But getting them to that point in the first place?
That's what the Cold Calling Playbook is all about.
Live Workshop - November 16th 1PM Eastern/10AM Pacific
$249
(Free for Same Side Selling Academy members)
What's Included:
Who To Target
What To Say
Phone-Specific Advice
Email-Specific Advice
LinkedIn-Specific Advice
Tracking Progress
Swipe Files + Templates + Worksheets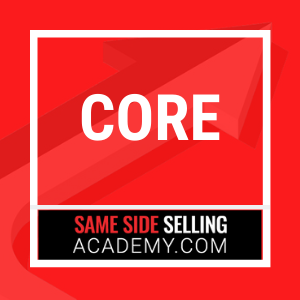 The Same Side Selling Academy
Earning attention and selling value isn't easy. The way clients make buying decisions is changing.
Fast.
And whether you've been running a company, territory, or sales team for ten years or ten days….
The truth is, you need a modern approach to selling that everyone can embrace, especially your customer.
Annual Membership
$999
/year
A comprehensive platform for sales development that combines learning at your pace and live coaching/mentoring
Core material: 10 lessons that cover the revolutionary Same Side Selling approach to sales development
A playbook to handle the most common objections that get thrown your way
A monthly live coach's call to handle real-world scenarios
Interviews with outside experts to help round out your expertise
Detailed reporting to monitor and reward progress for managers, teams, and individuals
Go at your own pace, then join live for the monthly sessions to get feedback from Ian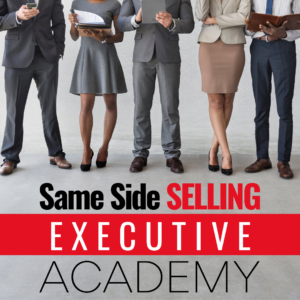 We walk your sales and marketing leaders through the Same Side Selling methodology as part of a cohort. We develop messaging, define content marketing strategies, and deliver proven results as shown in our prior two cohorts.
We meet each week for six weeks. Each live session will be recorded, transcribed, and available for replay.
We know that those who get the greatest results not only participate live, but they are the ones who do the work in between sessions to make a tangible impact.
7-week program starting Q1 2022
$6700 $4850 USD for HMMC Participants

Up to 3 people per company
Week 1 - Define your ideal clients and the language for the questions you address for them
Week 2 - What makes you unique in your space? Establish your Client Vision Pyramid
Week 3 - How to attract your ideal clients and map out your content marketing strategy
Week 4 - Video, webinars, and technology
Week 5 - Client Success Roadmap - From first meeting, to 2nd, to asking for business, to earning referrals
Week 6 - Confirming results, seeking referrals, developing centers of influence
A month later we'll reconvene to check in and make adjustments
"Within three years of adopting Same Side Selling, our sales grew from $17M to over $100M without adding a bunch of salespeople."
-HOWARD ROGERS, CEO + President of BrightClaim
"Ian gave us the concepts and tools that turned engineers and consultants into our top revenue generators."
-DAVID CAMPBELL, COO of Optimal Networks
"We were not growing as fast as we wanted. Only 20% of our Small Business team was hitting their number. We brought Ian in for our national sales meeting. One year later, our growth has skyrocketed and 90% of the Small Business team is hitting their revenue goal."
-JASON WALKER, Chief Revenue Officer, GPS Insight
7 sales scripts to
double your revenue
It can be harder than ever to know what to say when you're talking to a prospect. That's why I've put together these scripts. Enter your name and email address to access the scripts immediately.