Top 5 in "world's best sales development program" according to Global Gurus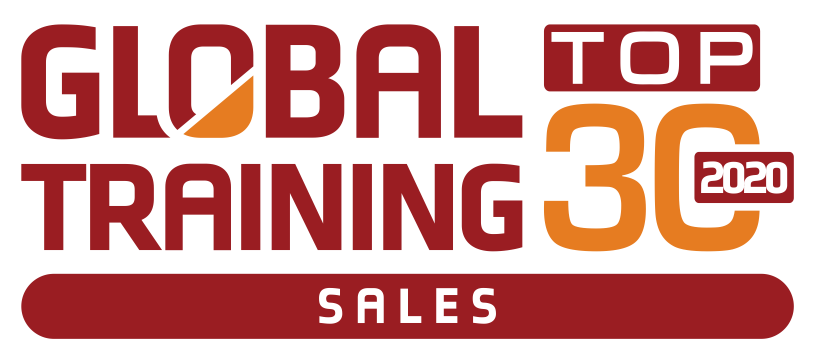 What's included in the Same Side Selling Academy?
Same Side Selling Core lessons

This gives you the foundation of Same Side Selling, and is great for onboarding new team members.

Objection Clinics

These address common obstacles that sales professionals often face when they're pursuing opportunities. New topic each month.

Monthly Coach's Corner

These provide regular coaching and recorded Q+A sessions to answer your specific questions. The library grows every month.

Outside Experts Library...

A growing library of topics from experts on body language, content marketing, persuasion, attention, culture, and much more.
Old school sales tactics don't work anymore
Put yourself in your client's shoes...
Effective selling isn't just a numbers game. Clients don't want games, and certainly don't see themselves as a number.
Nobody wants to be sold to. Your clients are sick of practices from the fax machine era that definitely don't work today.
Your pitches rarely hit the target.  Your prospects automatically ignore being on the receiving end of pitch, pitch, pitching.
Emails end up in Spam. Your team loathes sending emails that don't get returned. Clients are sick of receiving those bad emails.
Checking in?  Really?  Both parties are sick of phone calls or emails of "just checking in."
What if you could find a way for everyone on your sales team (even the ones who don't consider themselves in sales) to change the way they approach the whole thing? Forget cold calling. Forget asking about their budgets. Stop making your sales team ask someone if they have the authority to make a decision. What if I told you there was an easier way?
Welcome to the Same Side Selling Academy
"Within three years of adopting Same Side Selling, our sales grew from $17M to over $100M without adding a bunch of salespeople."
-HOWARD ROGERS, CEO + President of BrightClaim
DISCOVER AN APPROACH
EVERYONE

CAN EMBRACE...

ESPECIALLY

YOUR CUSTOMER
Align your sales and marketing with how your clients actually make and approve decisions
The Same Side Selling Academy is a platform that includes go-at-your-own pace courses, monthly interactive Coach's Corner sessions for role-playing and coaching, and an ever-expanding library of material to address the full spectrum of integrity-based sales and marketing that draws on the conversations I've had with thousands of executives on how they make and approve decisions.
After you've gone through the Same Side Selling Academy, you'll know how to:
Earn the attention of potential clients faster

Shift the focus from price to value

Help your clients see you as unique, not a commodity
To achieve amazing results.
"We were not growing as fast as we wanted. Only 20% of our Small Business team was hitting their number. We brought Ian in for our national sales meeting. One year later, our growth has skyrocketed and 90% of the Small Business team is hitting their revenue goal."
-JASON WALKER, Chief Revenue Officer, GPS Insight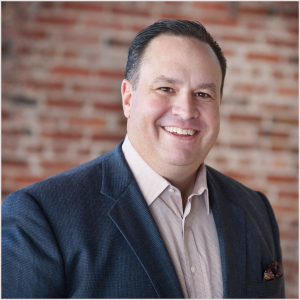 The Same Side Selling Academy is based on concepts I've developed over working with and developing a deep understanding for the way clients buy. And that's not always aligned with the way salespeople sell.
I was a CEO for two decades, and used these techniques to grow my companies from zero to over $1 billion in value. My success, backed by years of researching how customers make decisions, established me as an authority on accelerating business growth.
Organizations I've worked with have achieved remarkable, measurable growth using my integrity-based approach.
I've channeled all of that into a system that helps salespeople in all kinds of industries hit their targets, and more importantly, sell in a way that aligns with integrity.
Your message is too good to have it keep falling on deaf ears
Shorten the sales cycle. Shift the conversation so clients stop focusing on price and start focusing on value
You're probably right for the Same Side Selling Academy if:
Your messaging isn't connecting with people, and you don't know why
The sales cycle is a lot longer than you feel it should be
Prospects focus on price instead of value, and you are sick of being compared to inferior alternatives
You understand that selling is a skill that can be developed across your team
You want your sales team, no matter its size, to have a common language and skill set
Not everyone is the right fit for the Same Side Selling Academy.
Organizations have told me time and time again that this platform delivers amazing results to solve those issues. But not every company I talk to is the right fit for this.
If you're having problems with your sales cycle and you want to connect with me, I'd love to learn more about your situation to see if I might be able to help.
"Ian gave us the concepts and tools that turned engineers and consultants into our top revenue generators."
-DAVID CAMPBELL, COO of Optimal Networks
A peek behind the curtain
Once you log in, you get access to these courses (and more are in the works):