virtual meetings not becoming real deals?
Modernize for success virtually and in-person.
Getting compared to inferior alternatives?
Help clients advocate for you as the superior solution.
Is each rep inventing their own process?
Discover a common playbook everyone can follow.
Clients lack urgency or focus on price?
unlock urgency and shift from price to value.
Is your team on the same side as your clients?
What do top performing teams get in the Same Side Selling Academy?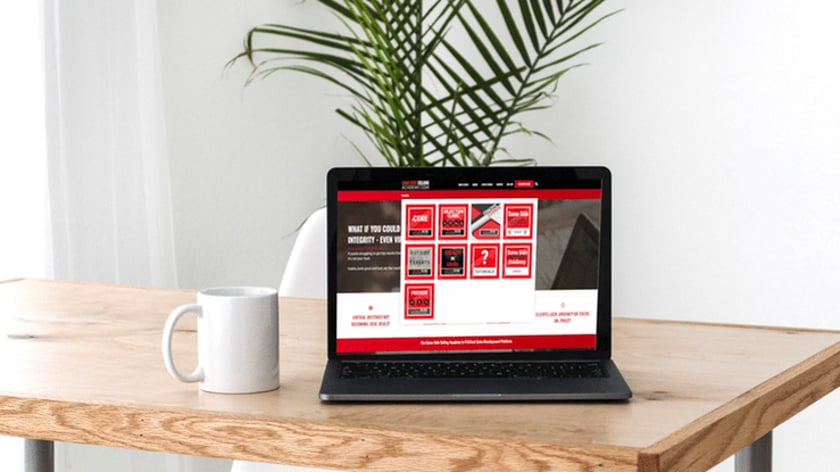 What is The Same Side Selling Academy?
The Same Side Selling Academy is an entirely new approach to modern-day selling. It rejects the idea of games and battles, and replaces those concepts with the notion of putting a puzzle together with your client.
It's the distillation of everything Ian Altman has learned and implemented in his three decades of experience growing and selling his companies, and helping other businesses 10X their returns by taking a collaborative, integrity-based approach.
As a recognized leader, author, consultant, and speaker, Ian Altman provides an approach few others take. If you want to master an approach to growing your business that everyone can embrace, especially your clients... you're in the right place.
In a recent Coach's Corner live session, listen to Cynthia's experience and how she applied the academy to win a deal she thought she'd lost.
Whether you've read Same Side Selling the book, or you're new to the concepts altogether, you're sure to find value in this integrity-based approach.
A comprehensive platform for sales development
Core material, a playbook to handle objections, a monthly live coach's call, and guidance from outside experts, that will get you selling on the same side as your client.
Designed for teams and individuals
Go at your own pace, from any device, and get everyone using the same terminology.
Accountability + Results
To reinforce the material, track individual progress, and apply the approach to your company's reality.
Live Monthly coach's corner sessions
Stuck in a sales conversation that isn't going anywhere? Get live feedback from Ian (each live session is also recorded).
Is your team on the same side as your clients?
Mike talks candidly about how they use the Same Side Selling Academy to earn more business.
$999 per user, annually.
Choose your plan to get started:
What You're Getting:
A common playbook to ensure everyone is on the same page, using the same language
Tactics (NOT SCRIPTS) to ensure that you can anticipate and respond to any client situation
Regular, ongoing coaching and mentoring to get reinforcement and live feedback on the real-world situations you're facing
...and more!