Earning Attention and Selling Value Isn't Easy
Focus on the RIGHT opportunities

Rely on a playbook to swiftly handle obstacles

Watch as your clients
ROOT FOR YOU
Discover an approach that everyone can embrace — especially your customer.
Become a member
Enroll your team today and get instant access to the Same Side Selling Academy.
Measuring meaningless metrics like number of calls

Cold outreach that feels slimy 

Awkward scripts that sound robotic

Discounting every deal and eroding your margin

Or sacrificing your long-term reputation for a short-term win
Welcome to the Same Side Selling Revolution
What you get in the Same Side Selling Academy: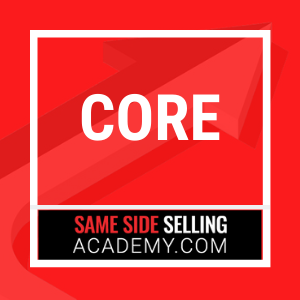 The CORE Lessons
A deep dive into the core principals of Same Side Selling.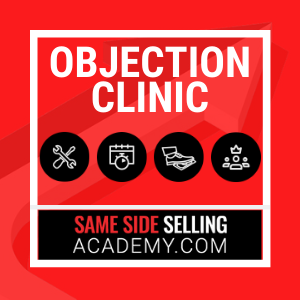 Objection Clinic
A series of micro-lessons on advanced topics to help you overcome any objections.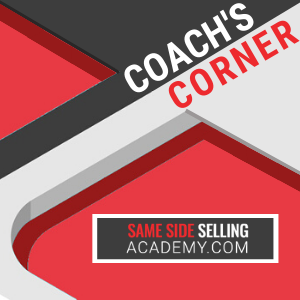 Coaches Corner
Monthly live recorded coaching sessions with Ian on current topics or scenarios.
Same Side Improv
Practice real-world sales situations and reinforce skills.
The Two most popular ways people engage my help...
The Same Side Selling Academy
$999
/ year / member
A comprehensive platform for sales development that combines learning at your pace and live coaching/mentoring
Core material: 10 lessons that cover the revolutionary Same Side Selling approach to sales development
A playbook to handle the most common objections that get thrown your way
A monthly live coach's call to handle real-world scenarios
Interviews with outside experts to help round out your expertise
Detailed reporting to monitor and reward progress for managers, teams, and individuals
Go at your own pace, then join live for the monthly sessions to get feedback from Ian
Group Immersion
$3,500
2 people + $500 @ Addl
In-person integrity-based immersion reinforced with 60-days of virtual access
Align selling with how executives make and approve decisions
Align selling with how executives make and approve decisions
Qualify effectively to shorten sales cycles and focus on the RIGHT opportunities
Deliver an approach to shift the focus from price to value
Confidently navigate from first meeting to client onboarding
Stand out from the competition
Earn quality referrals and repeat business
Limited to 10 companies per Immersion
(Contact us for a dedicated program for just your team)