What is the Same Side Selling Academy?
The Same Side Selling Academy is a sales development platform that provides core course material, a Playbook to handle objections, guidance from outside experts, and a monthly coach's call that will get you selling "on the same side" as your client.
Same Side Selling Core lessons

This gives you the foundation of Same Side Selling, and is great for onboarding new team members.

Objection Clinics

These address common obstacles that sales professionals often face when they're pursuing opportunities. New topic each month.

Monthly Coach's Corner

These provide regular coaching and recorded Q+A sessions to answer your specific questions. The library grows every month.

Outside Experts Library...

A growing library of topics from experts on body language, content marketing, persuasion, attention, culture, and much more.
Better team - Better results
The Same Side Selling Academy
$999
/ year / member
A comprehensive platform for sales development that combines learning at your pace and live coaching/mentoring
Core material: 10 lessons that cover the revolutionary Same Side Selling approach to sales development
A playbook to handle the most common objections that get thrown your way
A monthly live coach's call to handle real-world scenarios
Interviews with outside experts to help round out your expertise
Detailed reporting to monitor and reward progress for managers, teams, and individuals
Go at your own pace, then join live for the monthly sessions to get feedback from Ian
Group Immersion
$3,500
2 people + $500 @ Addl
In-person integrity-based immersion reinforced with 60-days of virtual access
Align selling with how executives make and approve decisions
Align selling with how executives make and approve decisions
Qualify effectively to shorten sales cycles and focus on the RIGHT opportunities
Deliver an approach to shift the focus from price to value
Confidently navigate from first meeting to client onboarding
Stand out from the competition
Earn quality referrals and repeat business
Limited to 10 companies per Immersion
(Contact us for a dedicated program for just your team)
"Within three years of adopting Same Side Selling, our sales grew from $17M to over $100M without adding a bunch of salespeople."
-HOWARD ROGERS, CEO + President of BrightClaim
"Ian gave us the concepts and tools that turned engineers and consultants into our top revenue generators."
-DAVID CAMPBELL, COO of Optimal Networks
"We were not growing as fast as we wanted. Only 20% of our Small Business team was hitting their number. We brought Ian in for our national sales meeting. One year later, our growth has skyrocketed and 90% of the Small Business team is hitting their revenue goal."
-JASON WALKER, Chief Revenue Officer, GPS Insight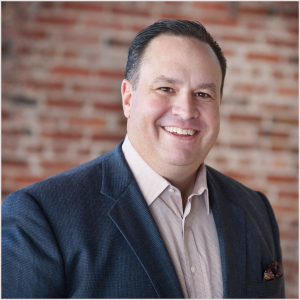 The Same Side Selling Academy is based on concepts I've developed over working with and developing a deep understanding for the way clients buy. And that's not always aligned with the way salespeople sell.
I was a CEO for two decades, and used these techniques to grow my companies from zero to over $1 billion in value. My success, backed by years of researching how customers make decisions, established me as an authority on accelerating business growth.
Organizations I've worked with have achieved remarkable, measurable growth using my integrity-based approach.
I've channeled all of that into a system that helps salespeople in all kinds of industries hit their targets, and more importantly, sell in a way that aligns with integrity.