Get Started
This group is currently closed
We hope you enjoyed our session together. On this page, you can
Schedule a 20-minute call on any business growth topic you pick
Download an infographic summary of our session
Gain free access to video lessons within the Same Side Selling Academy
Schedule a Call
Infographic Summary of Our Session
The linked graphic gives you a summary of today's session. Feel free to share the key message points with your colleagues.
To download a PDF of this printable sheet, click the below thumbnail. Then right click and "save as" to download the file on a computer. If you use Safari, you also have the option to click the share button to send it to your iBooks, or other apps you have that support a PDF.
We don't require you to register on the site in order to receive the PDF.
Video Resources
During our time together, we discussed the research behind how clients make and approve decisions. This video in the Same Side Selling Academy will further reinforce that concept.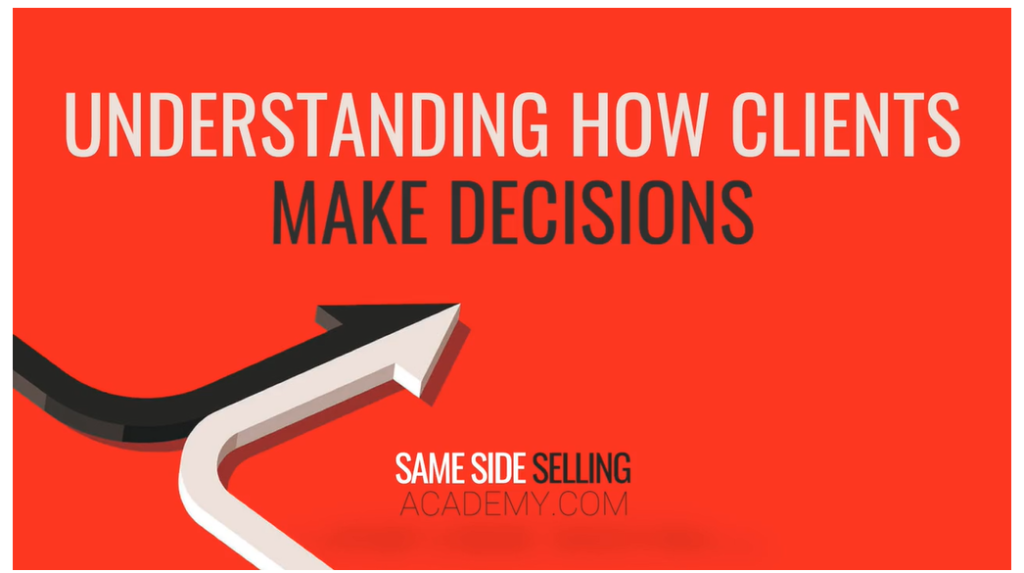 Same Side Selling Academy
Please register below using the code VISTAGE and you'll get free access to Grow in Crisis and several lessons of the Same Side Selling Academy that will provide a nice recap of our session together. Feel free to share this code with your team members. I'm happy for each person to have their own login. The platform keep track of which lessons you've viewed or haven't so you don't have to remember where you left off.
Privacy (… you won't be spammed)
We protect your privacy (see our privacy policy).
By using this site, you agree to our Terms of Use.
Same Side Selling Academy Registration