Discover how to achieve outrageous success from
Same Side Selling!
What Is It?
The Same Side Selling Academy aligns your approach to marketing, sales, and customer experience with how customers make decisions to dramatically grow revenue for your organization. This online training and development platform provides tools and strategies to help people discover how Integrity and Collaboration Drive Extraordinary Results all based on the proven principles of Same Side Selling.
What To Expect
Members of this subscription-based platform have access to video tutorials for key issues sellers regularly face, tips for how to overcome common sales and marketing hurdles, and tools to help you reinforce the Same Side Selling methods.
Example topics
Future-proof business growth

Earn the attention of your ideal clients

Stand out over the competition

Earn business based on value not just price

Align sales with how clients make decisions

Know which opportunities are worth pursuing

Shift from transactional to transformational growth
Who Should Join The Same Side Selling Academy
The Same Side Selling Academy is for salespeople, professionals who don't see themselves as salespeople, marketers, project managers, and teams who sell services that can and should stand out from the competition.
"Sellers that implement the Same Side Selling approach are seen as a valuable resource, not a predatory peddler."
"Same Side Selling gives practical steps to break through sales barriers and turn confrontation into cooperation."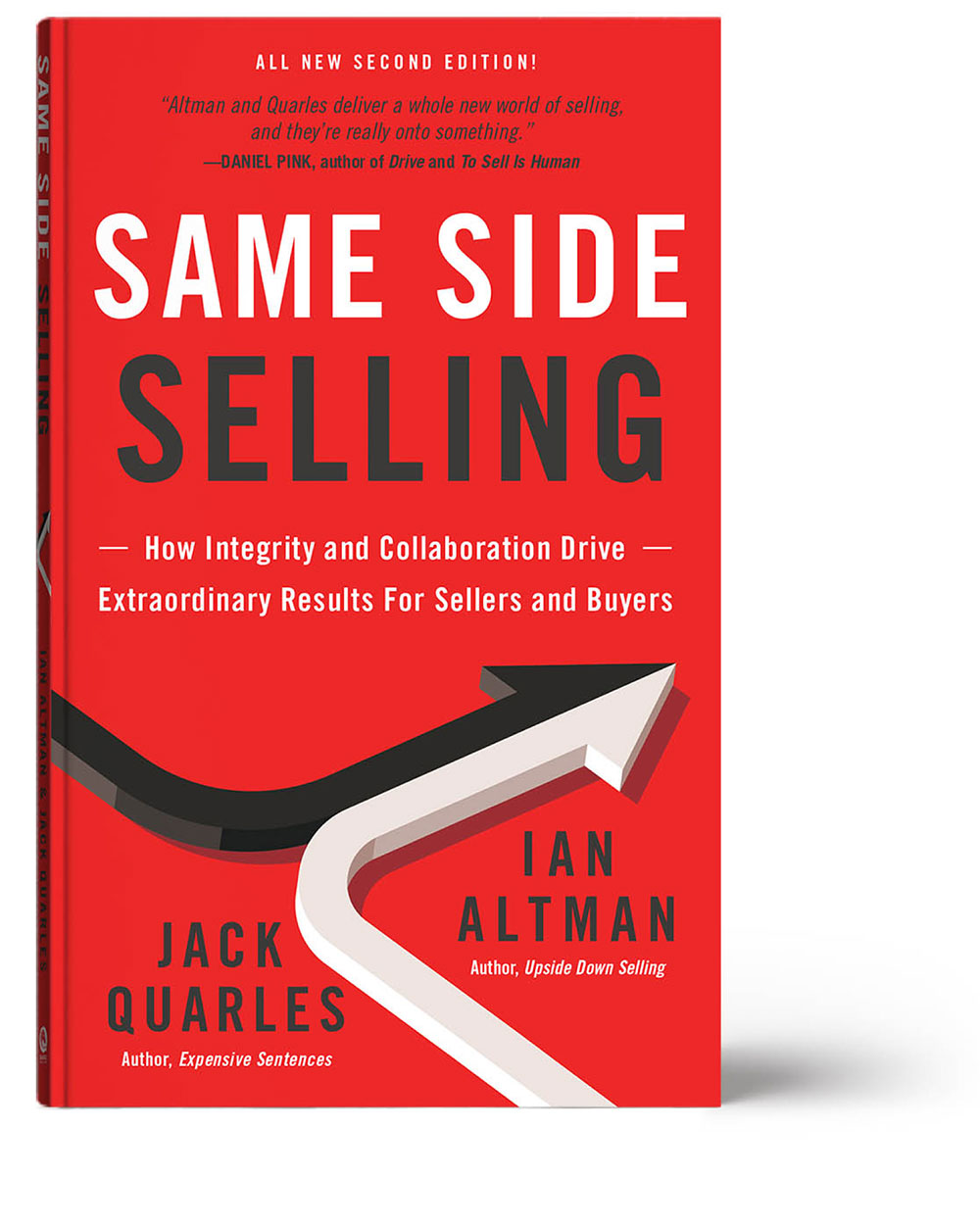 "Since embracing Same Side Selling, we've seen dramatic growth, have delivered tangible results for our clients, and have landed on the INC 5000 four consecutive years."
– Colin Eagen, CEO E Group
"Outstanding content and value. Ian presents a whole different mindset for selling. In several weeks it already is making a difference with me and with our company."
– Michael Engels, Chief Investment Officer/Partner – CWS Capital Partners
"Ian's honest, disarming approach to sales should resonate with any sales professional who wants to achieve dramatically greater results and maintain a high level of integrity."
– Ben Foreman – LPL Financial