Modernize how you sell
Discover an approach to selling that EVERYONE can embrace, ESPECIALLY your customer.

Welcome to the Same Side Selling Revolution
Has your team fallen into any of these common traps?
Discounting deals and giving away margin?

Cold outreach and "just following up" that leads to no results?

Losing business to inferior alternatives?

Following awkward scripts that sound robotic?

Measuring activity (phone calls, meetings, etc.) instead of results ($$$$$$)?
Same-Side Selling Solutions
Our programs have been developed, tested, refined, and perfected over three decades across B2B companies and in select B2C areas. 
Same Side Selling - Results matter
Who we serve
We serve B2B sales teams of all size. Whether your organization is national, global, small, medium-sized, mid-market, or you're an independent professional, discover an integrity-based approach to selling that everyone can embrace - especially your customers.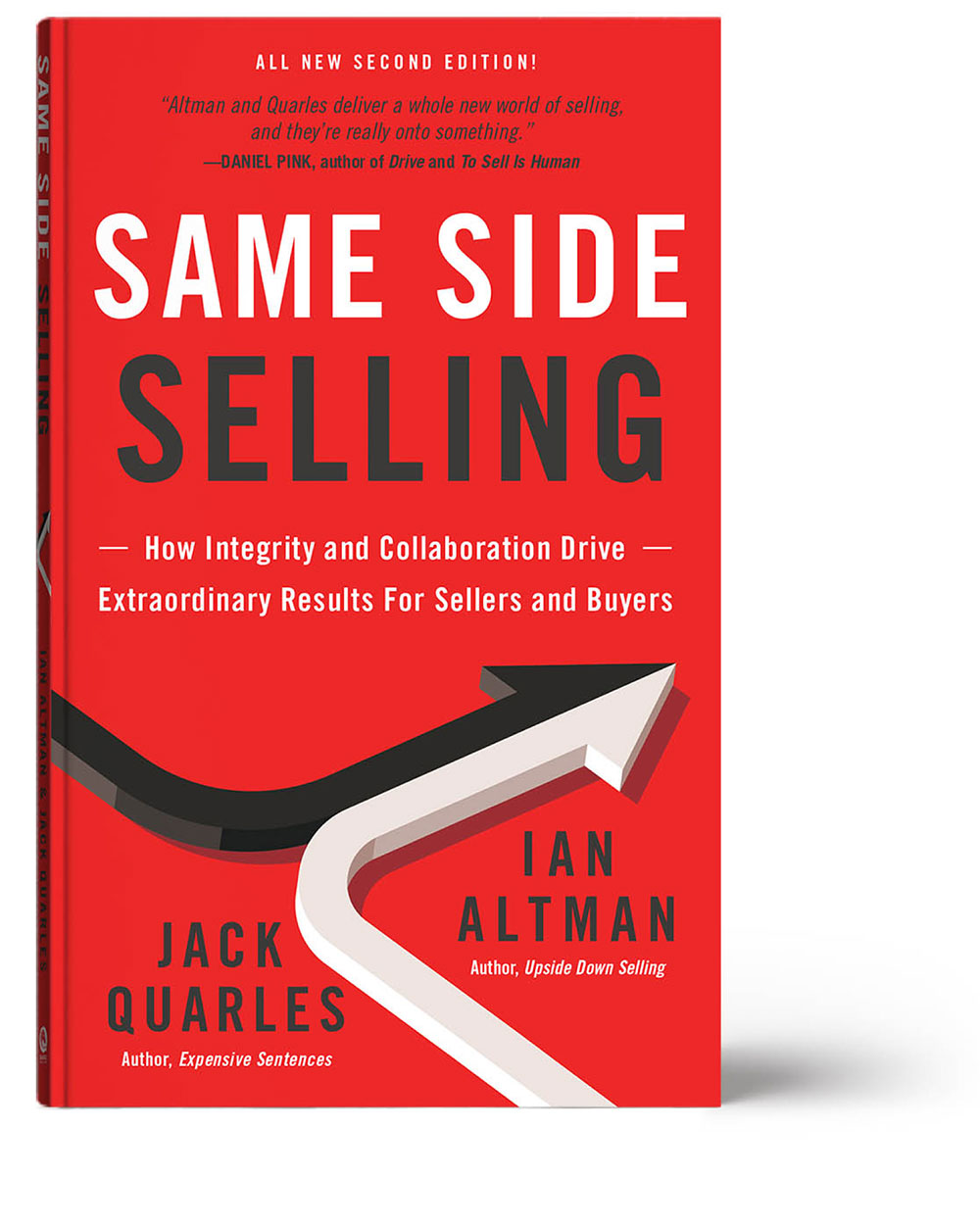 A different type of book on selling
What makes Same Side Selling different from any other book on this topic is that it is co-authored by people on both "sides": a salesman (Ian Altman) and a procurement veteran who understands how companies buy (Jack Quarles). The buyer's perspective is baked into every sentence of the book, along with the seller's point of view.
Ian & Jack's aim is to replace the adversarial trap with a cooperative, collaborative mindset. "We want to replace the old metaphor of selling as a game with the notion that buying and selling is more like assembling a puzzle."
Research + Resources
We've curated and created a massive collection of best practices for leadership and sales development.