The Same Side Selling Academy is based on concepts developed by Ian Altman, bestselling co-author of Same Side Selling.
Organizations call on Ian as a keynote speaker and business growth advisor to inspire businesses with a modern approach to growth based on integrity.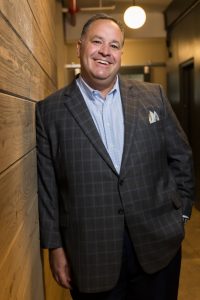 As a CEO for two decades, Altman founded and grew his own business-services and technology companies from zero to over $1 billion in value. This business success, backed by years of researching how customers make decisions, established Ian as a leading authority on accelerating business growth.
Organizations around the world have achieved remarkable, measurable business growth with Altman's integrity-based approach.
Through his energetic, humorous, and interactive talks, Ian engages executives, subject matter experts, marketing and sales professionals alike. He shares proven methods to help modernize sales and marketing to align with today's customers. Whether speaking to an audience of hundreds, thousands, or a small group of executives, Altman's message still resonates.
As a business growth expert and bestselling author audiences are drawn to Altman's popular weekly podcast, Same Side Selling, available on iTunes. Hundreds of Altman's articles on business and leadership can be found on Inc. and Forbes.
Discover more about Ian Altman as a keynote speaker and how he helps his clients achieve remarkable results.